guitar lights
Backlight replacement solutions for Korg A2/A3 multi-effects units.
*NOTE* These backlights are NOT being sold by korgaseries.info. We're simply providing this information to make them easier to find for our visitors. Please contact Guitar Lights directly for more information.
We have one single-minded mission here at A3 Guitar Lights: To replace your faded Korg A2/A3 displays with our bright, new, quality backlights.
Backlights lose brightness over time, making units such as Korg A2 or A3 harder to read and thereby less convenient to use. Using our clear instructions and our newer technology backlight pieces, you may restore your dim old Korg readout with a new luminous display similar to the picture below.
The pieces we sell here are not made by Korg but will fit perfectly in place of your old backlight.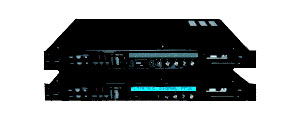 Note: We will not be responsible for any damage you may cause to your Korg from your attempting to replace your backlight. However, this backlight comes with an instruction booklet, and we have received positive feedback from our customers for the precision and clarity of our backlight installation instructions. We have received no reports of damaged Korgs resulting from installation of this product.
Free Shipping! Pay through any major credit card with Paypal. Breathe new life into your Korg. Order now!
Contact Us | We also accept money orders